Flush and gap measurement in car dashboards, checking dents in pipes, measuring special screw threads, alignment of sawmill blades, and many more…
[lead]
Our products are used extensively across a wide range of industries and sectors.  The applications which our testing and metrology products are used have been widely developed and tune by our overseas principals and partners and are based on hundreds of years of combined experience.
[/lead]
Some of the applications where our products are being commonly used include the following:
Automotive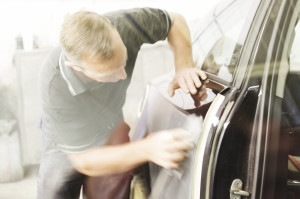 The automotive sector in Australia whilst shrinking still requires our technologies and key products for applications such as the audit of panel fit quality on overseas manufacturing facilities with products such as LaserGauge and 8tree gapCHECK.
8tree products are also being used for great advantage in the vehicle collision damage sector saving time an money in the industry to accurately check the salvageability of  key panels prior to repair, replacement or vehicle write-off.
Auto manufacturing lines demand exacting standards at every stage of the production process. However, at times inefficient and timeconsuming practices are equated to achieving meticulous detail. Current methods of assessing panels for gap-flush considerations suffer from this traditional mindset. This status quo is unnecessary. There is a better way. 8tree®'s gapCHECK® platform delivers dozens of gap-flush measurements for all adjoining panels in the field-of-view. Measurements are consistent and accurate; analyzed results are presented in real-time. Whether your production process focuses on high-volume family cars or on high-end luxury sedans, gapCHECK® accelerates line throughput while delivering greater consistency in measurement. Try out gapCHECK® and get ready to flush-away your existing gap-flush inspection methods.
Aerospace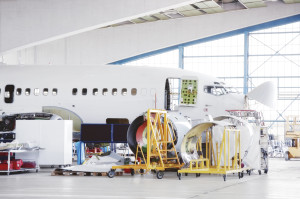 The Australasian aerospace sector uses technologies such as CMMs, portable arm CMMs, laser trackers, fastCHECK – rivet flushness checking systems, and many other products from our range.
Aircraft are designed to withstand heavy wear-and-tear. But damage from bird-strikes, food-service trucks, jet-bridges and luggage cars can have significant safety implications. Airlines and MROs need to regularly inspect, quantify and correct for such damage to ensure long-term health of the fleet. 8tree®'s dentCHECK® platform delivers accurate and repeatable dent-analysis in real-time. Results are presented in SRM-compliant format, enabling a boost inspection efficiency. Whether you need to survey damage on a wing or the critical RVSM area of the fuselage, there is a dentCHECK® product to address your need.
Products from Laser Projection Technologies